AUTUMN/WINTER 2013-14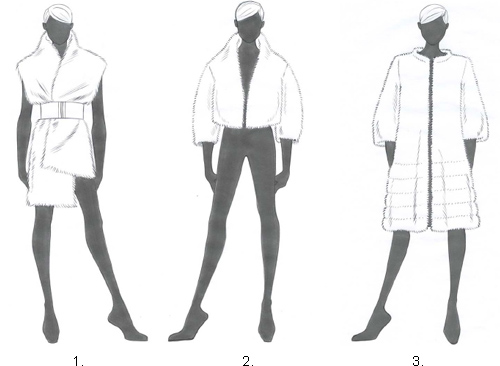 The fur wrap is an all-important silhouette for next winter and can be worn in a myriad of different ways but the look is most directional when belted to create a gilet effect – play with the length to create an asymmetrical update.
The rounded shoulderline with 3/4 sleeve continues to be an important retro-inspired look – here, the silhouette is cropped in to a boxy, bolero-style jacket shape and given a high neck for a more modern appeal.
The collarless, edge-to-edge coat continues to be an all-important silhouette and looks best with minimal detailing and a retro-inspired 3/4 sleeve. Play with fur/fabric combinations or short vs long haired handles for subtle textural effects.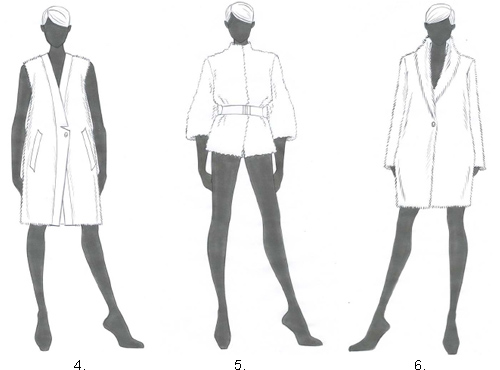 The tailored gilet is a new silhouette for next winter and moves on the 3/4 gilet from last season. The shoulderline remains broad with masculine undertones but what makes it look new is the contrasting front facing that sharpens the look.
The belted fur jacket is an important silhouette and although it can be quite retro in style, here, it is given a modern look with a high collar and wrap front. A slightly belled 3/4 sleeve balances out the shorter proportion for a contemporary feel.
The boxy menswear-inspired coat is updated with a angular tulip shape and lean sleeve and is given a more feminine feel with a high shawl collar. Keep the front simple with a single button fastening for a modern feel.